We are open Wed-Sat, 10AM-4PM. Drop by and discover the Fraser!
The Fraser River Discovery Centre's health and safety protocols comply with the latest health orders and restrictions from the BC Health Authority.
Click HERE to read our Visitor Code of Conduct.
The purpose of the Fraser River Dialogues is to engage interested parties on Fraser River issues and opportunities:
from a fact-based, three pillar perspective that is apolitical and non-ideological;
through an approach to dialogue and information exchange that is open and positive; and
in an environment that is respectful and safe for all questions, comments and opinions.
The Dialogues use a "fire-side" chat format, rather than as a traditional presentation. The FRDC Director of External Relations and Development has a conversation with our guests, who speak on the topic from an environmental, socio-cultural and/or economic perspective. That is followed by a facilitated Q&A. Previous dialogues include discussions on the Salish Sea Survival Project (with Pacific Salmon Foundation CEO Dr. Brian Riddell) and Fraser River Trade (with Doug Mills from the Vancouver Fraser Port Authority).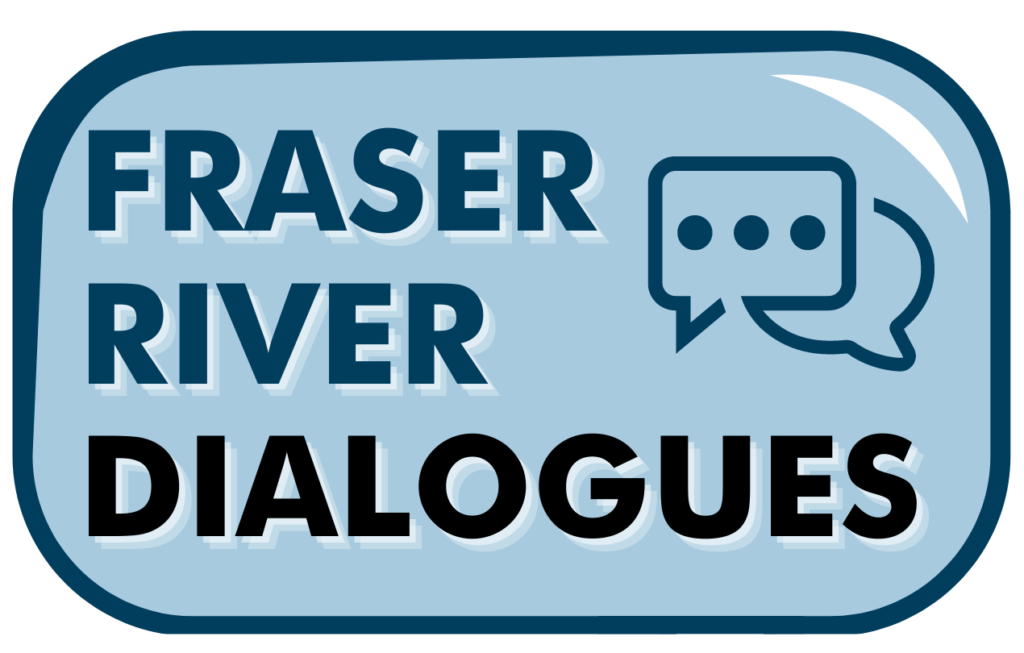 MORE DIALOGUES COMING SOON!
Thank-you to everyone who joined us for our first virtual Fraser River Dialogue on Saturday November 21st! We had a great discussion about the evolution of society's priorities and interests relative to the Fraser River and its shoreline – and what that means for the future of the River.
A big thank-you to the event's sponsor, the Real Estate Foundation of BC, our panelists, and our audience!
Be sure to check in with us in the new year as we plan future Dialogue events!