We are open Wed – Sat, 10AM-4PM. Drop by and discover the Fraser!
The Fraser River Discovery Centre's health and safety protocols comply with the latest health orders and restrictions from the BC Health Authority.
Click HERE to read our Visitor Code of Conduct.
The purpose of the Fraser River Dialogues is to engage interested parties on Fraser River issues and opportunities:
from a fact-based, three pillar perspective that is apolitical and non-ideological;
through an approach to dialogue and information exchange that is open and positive; and
in an environment that is respectful and safe for all questions, comments and opinions.
The Dialogues use a "fire-side" chat format, rather than as a traditional presentation. The FRDC Director of External Relations and Development has a conversation with our guests, who speak on the topic from an environmental, socio-cultural and/or economic perspective. That is followed by a facilitated Q&A. Previous dialogues include discussions on the Salish Sea Survival Project (with Pacific Salmon Foundation CEO Dr. Brian Riddell) and Fraser River Trade (with Doug Mills from the Vancouver Fraser Port Authority).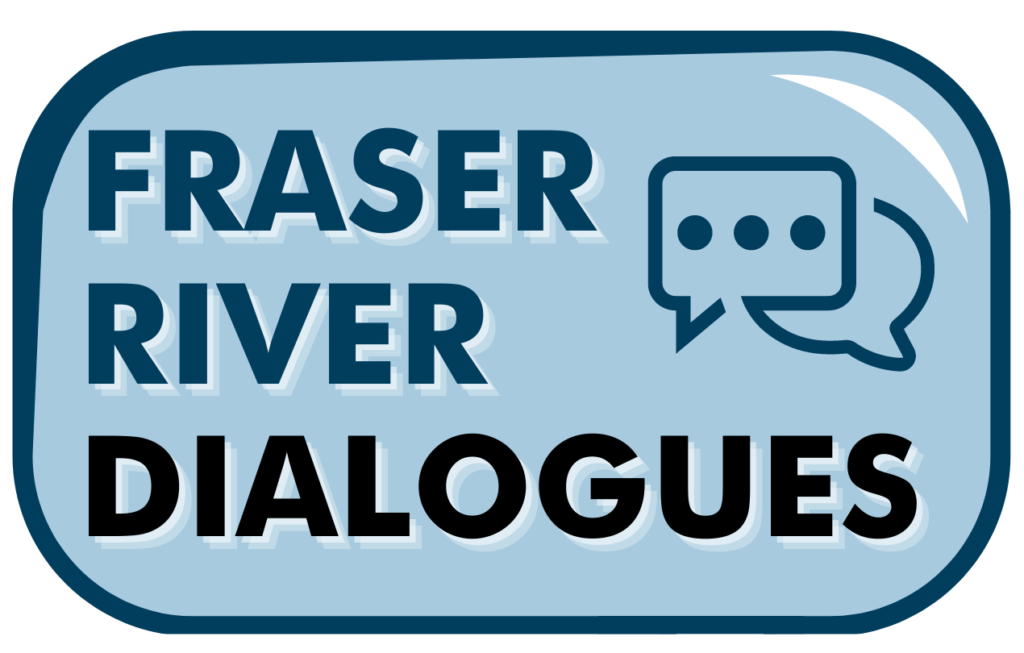 Celebrating Birds of the Fraser River Basin
– A Virtual Fraser River Dialogue
Our next virtual Fraser River Dialogue on Tuesday, May 11th at 7:00 pm will focus on Birds of the Fraser Basin as part of this year's Vancouver Bird Celebration (the new name for Vancouver Bird Week).
Leading our panel will be ornithologist, author, filmmaker and artist Dr. Rob Butler. A popular speaker with the FRDC (including for his "Walk with the Crows" event a couple of years ago), Rob will be sharing photos and information from his new book Pacific Flyway – Waterbird Migration from the Arctic to Tierra del Fuego, as well as taking any and all questions about birds in your neighborhood!
Joining Rob on the panel will be Alyx Coulter from the Stanley Park Ecology Society. Alyx will be talking about this year's Vancouver Bird Celebration, including how to identify "celebirdies" and bring this annual event to your neighborhood.
Due to ongoing Pandemic restrictions – and to keep everyone safe – this Dialogue will be done on-line via Zoom and is free of charge, although donations to the FRDC are encouraged. Click HERE to register for this event! 
All those who register and then attend this event will also go into a draw for a free copy of Dr. Butler's new book!