We're open Wednesday to Saturday,10:00am-4:00pm. Drop by and discover the Fraser!
The Fraser River Discovery Centre's health and safety protocols are based on recommendations from the BC Health Authority.
Click HERE to read our Visitor Code of Conduct.
The purpose of the Fraser River Dialogues is to engage interested parties on Fraser River issues and opportunities:
from a fact-based, three pillar perspective that is apolitical and non-ideological;
through an approach to dialogue and information exchange that is open and positive; and
in an environment that is respectful and safe for all questions, comments and opinions.
The Dialogues use a "fire-side" chat format, rather than as a traditional presentation. The FRDC Director of External Relations and Development has a conversation with our guests, who speak on the topic from an environmental, socio-cultural and/or economic perspective. That is followed by a facilitated Q&A. Previous dialogues include discussions on the Salish Sea Survival Project (with Pacific Salmon Foundation CEO Dr. Brian Riddell) and Fraser River Trade (with Doug Mills from the Vancouver Fraser Port Authority).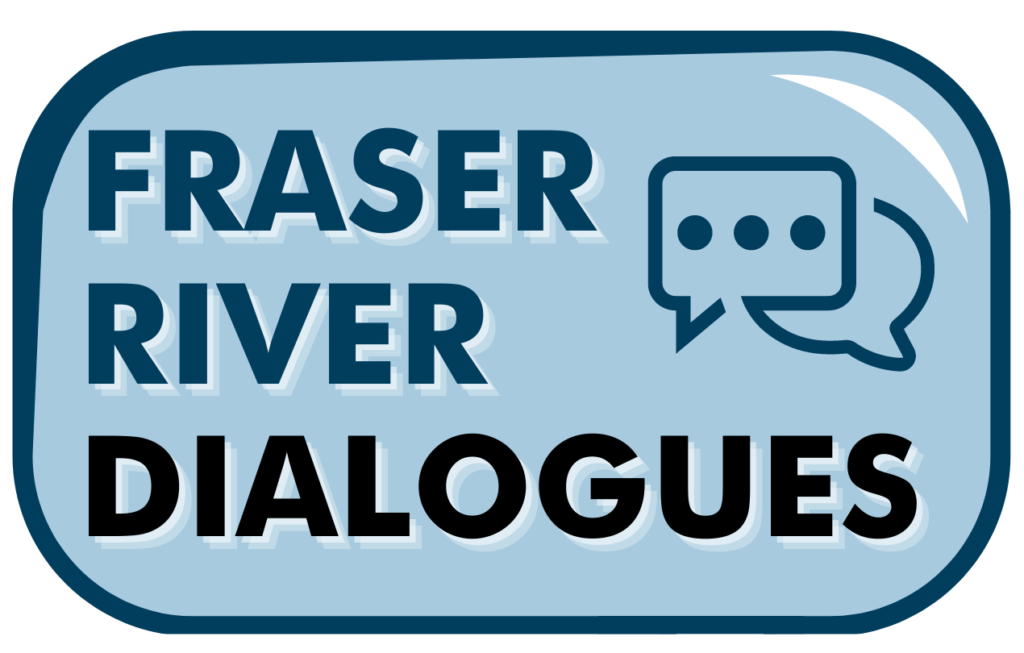 Monuments of the Fraser River
– A Virtual Fraser River Dialogue
*Please note that our next Fraser River Dialogues event has been postponed until further notice. We apologize for the inconvenience, and will update our page when we have new updates!*
The FRDC is excited to present its next edition of Fraser River Dialogues – Monuments of the Fraser River.
The New Westminster Museum & Archives and the Fraser River Discovery Centre are partnering to host an on-line Fraser River Dialogue titled "Monuments of the Fraser River". A panel including  local First Nations, thinkers and members of the community will help inform a discussion reflecting on the original intent of these monuments and what they communicate to residents and visitors to the City today.
Due to the ongoing COVID-19 pandemic, this Dialogue will take place on-line via Zoom and is free of charge, although donations to the Fraser River Discovery Centre are encouraged. Registration will include a link to the Zoom meeting. Click HERE to register for this event.