Our Bones are Made of Salmon
This exhibit is designed around the memories and experiences of Musqueam Elder Larry Grant and Stó:lō Cultural Advisor Dr. Sonny McHalsie. Through their stories and replicas of Aboriginal salmon fishing tools, visitors will learn about the different fishing and preservation techniques and why salmon fishing is vital to Aboriginal communities today.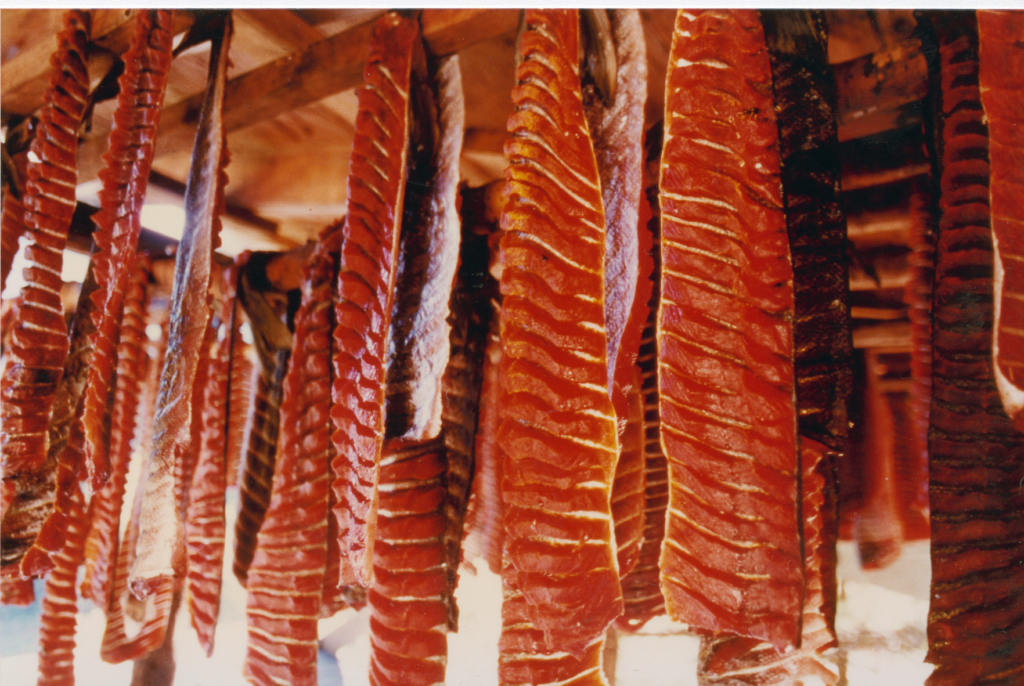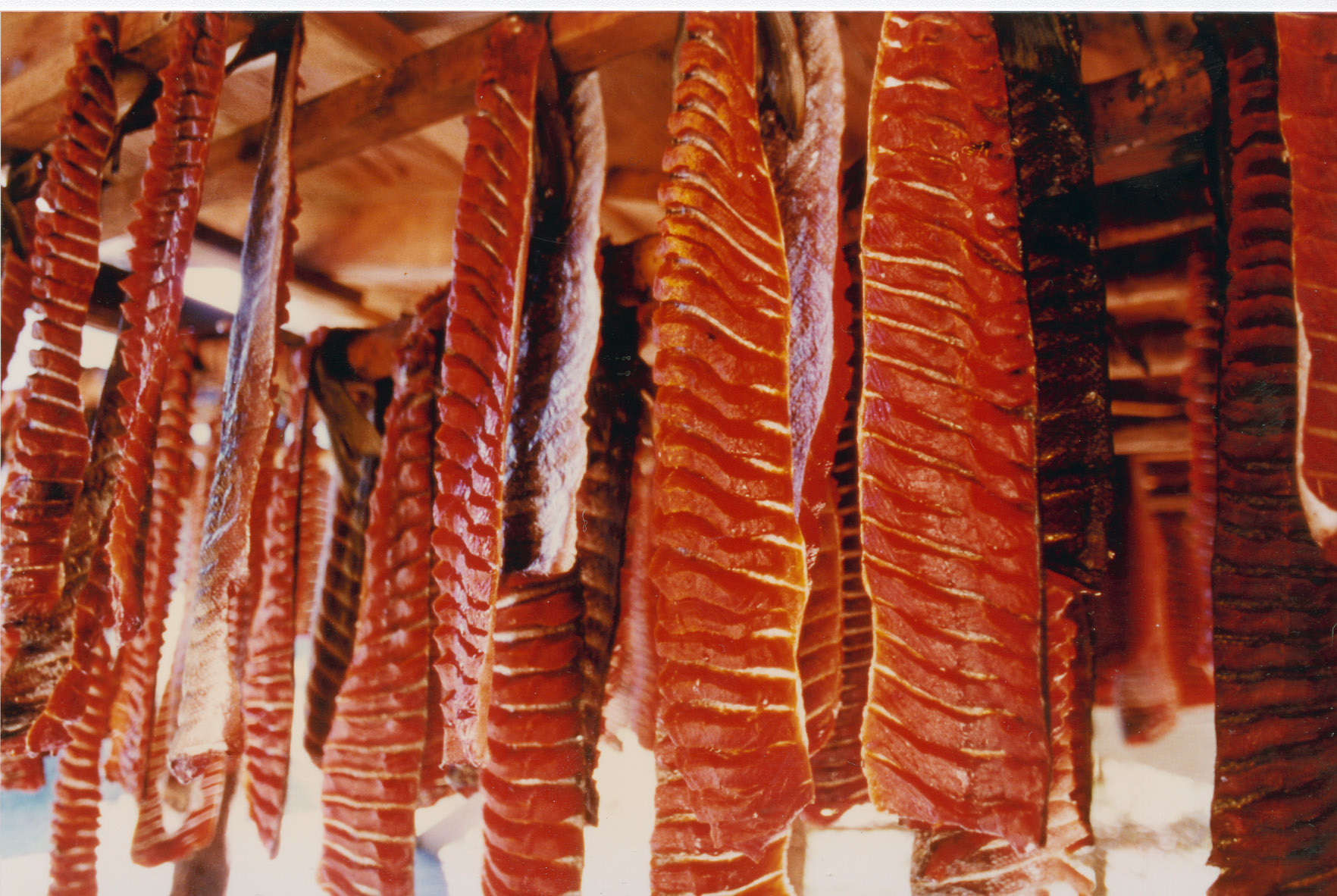 I Spy
This permanent interactive exhibit on the working river highlights economic activity along the Fraser River. A series of panels are combined with a lookout to observe the diverse range of vessels and industries that ply their trade up and down the Fraser. We would like to thank our partners: BNSF, SRY Rail Link, SMIT, Fraser River Pile and Dredge, Port Metro Vancouver, Fraser Surrey Docks, and Seaspan for their contributions in the development of this exhibit.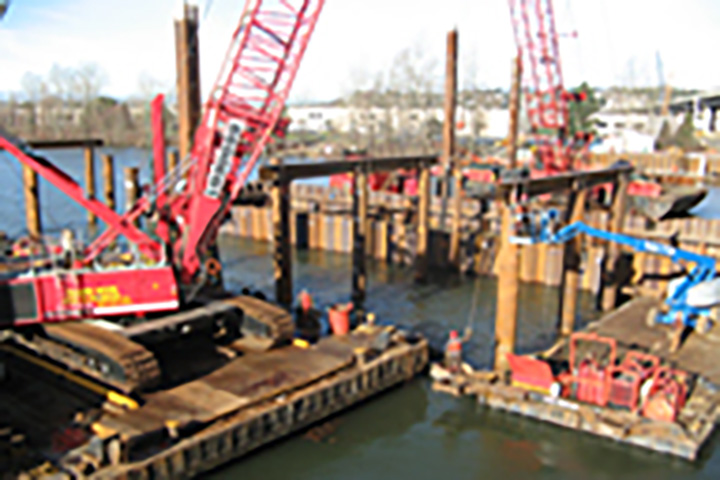 My River My Home
The exhibit is a global exchange of children's artwork, developed as part of a collaborative, scientific research project between Woods Hole Oceanographic Institution and the University of the Fraser Valley. We would like to thank our partners: the University of Fraser Valley, Woods Hole Oceanographic Institution, Woods Hole Research Centre, DFO and Emily Carr University of Art + Design.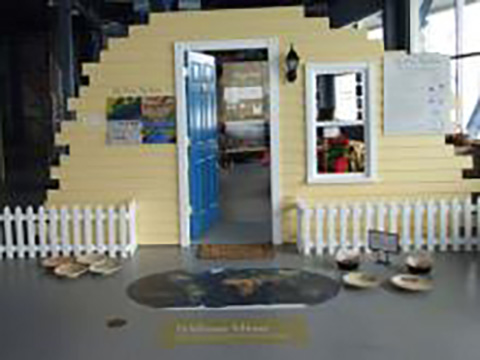 Discovery Zone
Come play and learn about the Fraser River and its watershed through hands-on, interactive play for the whole family.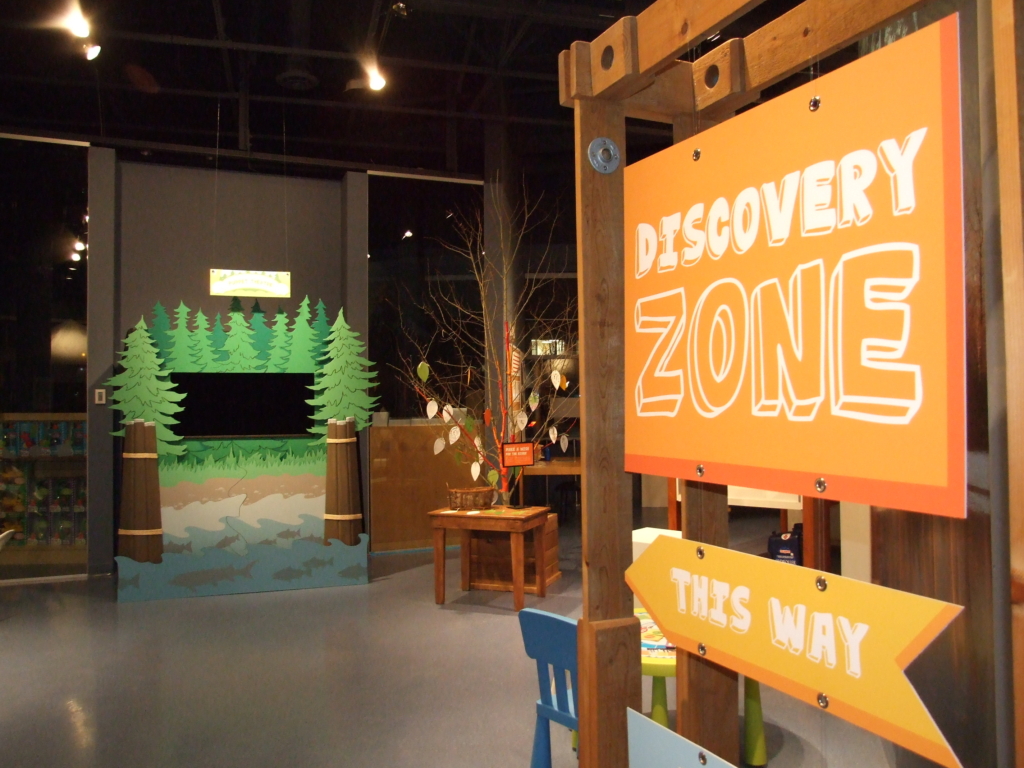 Journey Through the Working River
Journey Through the Working River was launched in 2017 to tell the economic story of the living, working Fraser River through the FRDC's sustainability lens. It is a world-class educational exhibit that personalizes the Fraser for everyone. Through interactive technology – and dialogue on key topics – visitors will discover how the Lower Fraser appears in their daily lives through a complex web of social, environmental and economic considerations.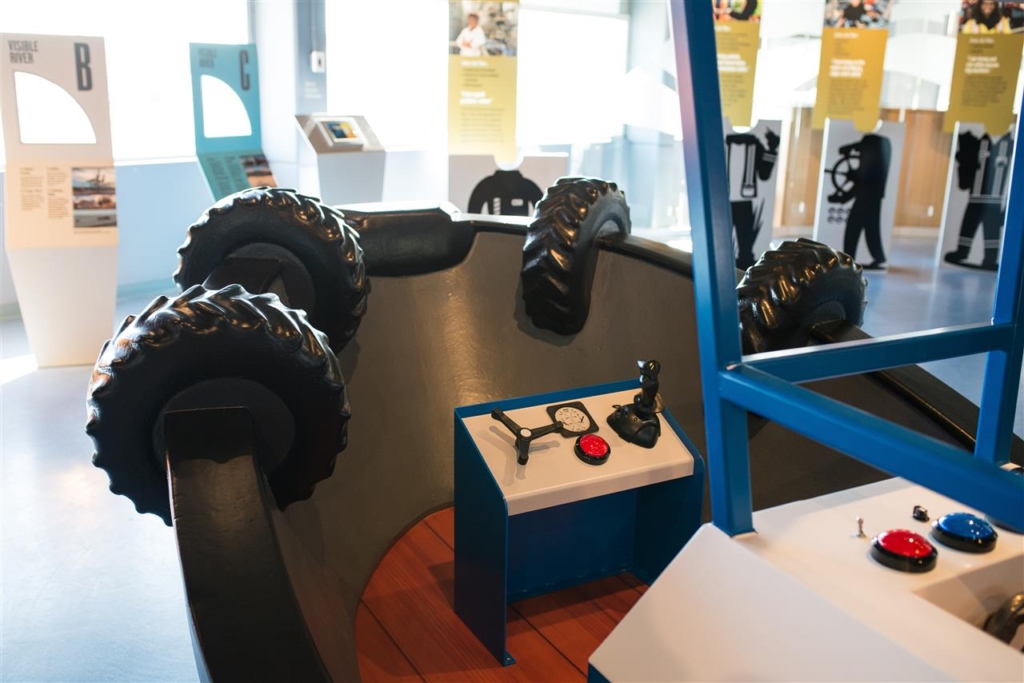 Experience The Fraser
A fun interactive mini riverine trail system that promotes the opportunities and experiences the Lower Fraser River corridor has to offer. The indoor trail will transport you to the scenic shore of the Mighty Fraser and invite you to get on a bike, portage a voyageur canoe or simply experience the joy of a walk through the woods.