RIVER BASIN DAYS
River Basin Days is a monthly series of outdoor public programs geared towards families. Join us at different locations around the Fraser River Basin as we explore this incredible watershed! Our staff will guide you through 1-hour of activities, experiments, and art projects as we learn about the biodiversity of this great river.
Masks are recommended for all  programs. Click HERE to read our Visitor Code of Conduct.
SATURDAY, OCTOBER 14th
COQUITLAM RIVER PARK
When we meet a new person, we introduce our names, make conversation, and maybe participate in a shared interest. What do we do when we meet a park for the first time? How do we get to know it? In this workshop, you'll learn some great ways to get to know a park, like learning native plants, making nature art, and playing games, which can be done at any park you visit in the future!
This event will take place rain or shine, so please come prepared for the weather.
Registration cost includes admission to the Fraser River Discovery Centre. Pay when you register for this workshop, and the next time you visit the Centre in-person, you will be admitted for free.
Click here to register.
WHEN: Saturday October 14th, 2:00-3:00 and with enough interest we will offer additional AM times
WHERE: Coquitlam River Park (meeting location specified in confirmation email)
WHAT:
Play nature games
Learn native ferns
Make nature art
WHO: While everyone is welcome, this workshop is aimed at children and their families.
COST: Includes admission to the Discovery Centre. Specific costs are listed below:
Family Ticket ($15.00 each) – for 2 adults and up to 4 children
Adult Ticket ($6.00) – Adult 19 and older
Senior Ticket ($5.00) – Senior 65 and older
Student Ticket ($5.00) – Student ID required
Child ticket ($3.00) – children aged 3-12
Children 2 and under register for free.
COVID-19 Safety:
Pre-registration is required.
Individual group size is limited to five (5) maximum. Workshop registration limited to five (5) groups.
During the workshop, groups are required to follow physical distancing guidelines.
Masks are recommended.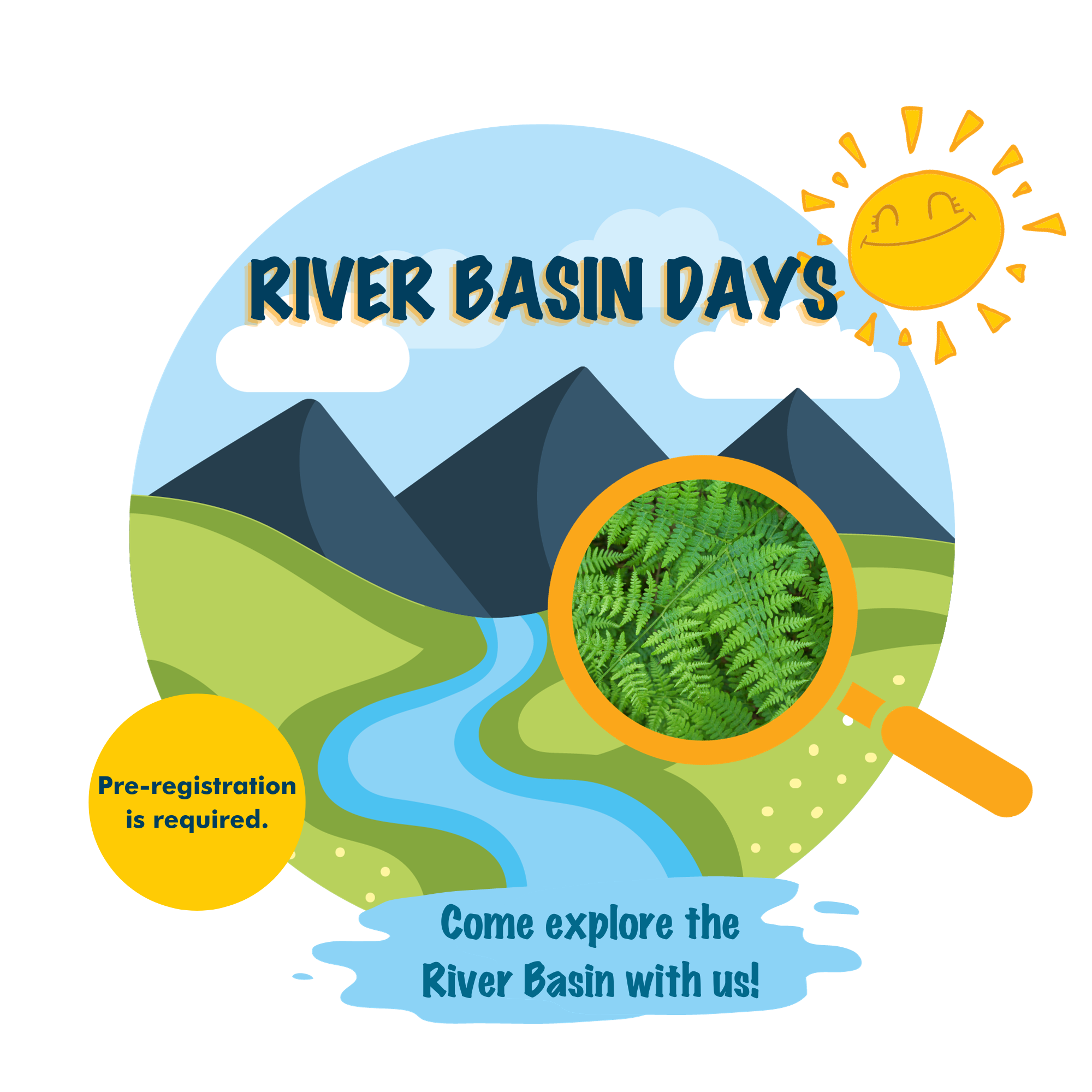 River Basin Days 2023 is supported by the TD Friends of the Environment Foundation.