We're open Wed – Sat, 10:00am-4:00pm. Drop by and discover the Fraser River!
The Fraser River Discovery Centre's health and safety protocols are based on recommendations from the BC Health Authority.
Click HERE to read our Visitor Code of Conduct.
MASK POLICY
Please note that masks are required for all program participants. We are a small team of staff who interact with a high volume of daily visitors. Please help keep us safe by respecting our mask policy.
River Basin Days is a monthly series of outdoor public programs geared towards families. Join us at different locations around the Fraser River Basin as we explore this incredible watershed! Our staff will guide you through 1-hour of activities, experiments, and art projects as we learn about the biodiversity of this great river.
SATURDAY JUNE 18TH: GLENBROOK RAVINE PARK, NEW WEST
Seeking Life
Have you ever wondered the names of the plants that grow wild in park? In this month's River Basin Day, we're going to learn how to identify plants and animals using the free and easy-to-use Seek app! All you need is a device (phone or tablet) that can run apps and is connected to data, and you can identify almost any plant, animal or fungus you come across! It's like Pokemon Go, for nature! So joins us on a guided walk as we discover a whole new world growing all around us.
We will walk about 1 km through the park, so please dress appropriately. You are encouraged to bring water, as well. June weather is quite warm!
Registration cost includes admission to the Fraser River Discovery Centre. Pay when you register for this workshop, and the next time you visit the Centre in-person, you will be admitted for free.
COVID-19 Safety protocols are in place, so please register in advance. Click here to register.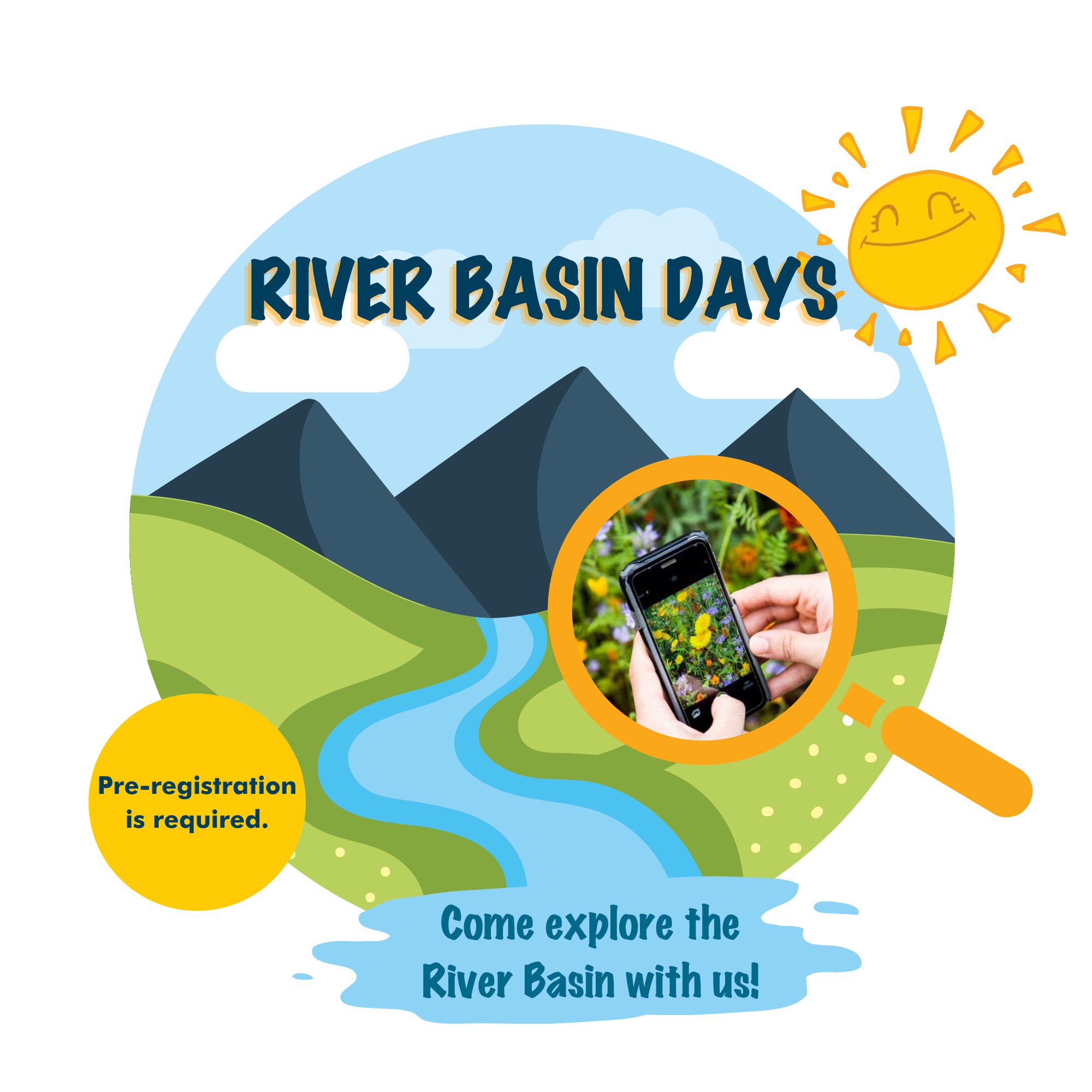 WHEN: June 18th, 12:30-1:30 and 2:00-3:00
WHERE: Glenbrook Ravine Park, New Westminster. Park at Glenbrook Amenities Centre and meet next to the park entrance sign. Click the link for the google map.
WHAT:
Learn how to use the Seek app.
Practice identifying plants and animals.
Get to know the species of Glenbrook Ravine Park.
COST: Includes admission to the Discovery Centre. Specific costs are listed below:
Family Ticket ($15.00 each) – covers 2 adults and up to 3 children
Adult Ticket ($6.00) – Adult 19 and older
Senior Ticket ($5.00) – Senior 65 and older
Student Ticket ($5.00) – Student ID required
Child ticket ($3.00) – children aged 3-12
Children 2 and under register for free.
COVID-19 SAFETY:
Pre-registration is required.
Individual groups are limited to five (5) people maximum. The workshop is limited to five (5) groups total.
During the workshop, groups are required to follow physical distancing guidelines.
Masks are required.