RiverFest 2021: Celebrate the Fraser!
The Fraser River Discovery Centre's health and safety protocols are based on recommendations and mandates from the BC Health Authority.
Click HERE to read our Visitor Code of Conduct.
HEALTH NOTICE: Please note that all in-person indoor activities for this year's RiverFest will require proof of at least partial vaccination, either through a vaccination record or vaccine passport. We thank you for your understanding as we work to keep everyone safe.
The FRDC is excited to announce the return of RiverFest for its 19th year!
Presented by the Vancouver Fraser Port Authority, RiverFest is a FREE family-friendly festival that takes place from Sept 21st to 28th, and a great way to celebrate the arrival of Fall along the beautiful Fraser River!
To celebrate World Rivers Day and BC Rivers Day, the Discovery Centre is planning on-line workshops and a weekend of community spirit, talented performances, and family-friendly activities! We are working hard to keep you safe, and will meet any COVID-19 Public Health Orders in order to facilitate a safe and fun experience for everyone.
Online Events & Family Programs
– September 21st – 28th
During the week, you can look forward to engaging online and outdoor activities hosted by watershed-based community organizations. Wherever possible, these programs will offer both in-person and on-line ways to participate.
NatureKids BC virtual Explorer Day – Tuesday, September 21st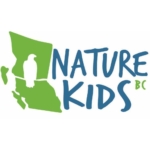 Join NatureKids BC for a family friendly virtual Explorer Day on September 21 at 6pm. Their nature mentor, Bernice Jensen, and her family will share knowledge about traditional Indigenous fishing methods and connections with Salmon through drumming, demonstration, and stories. Bernice is the Cultural Education Coordinator at SD 73 and the Kamloops Aboriginal Friendship Society. Register for this fun and informative on-line workshop HERE.
Riverfest Rivers Day School Program – Tuesday – Thursday, September 21st – 23rd *BOOKINGS ARE NOW CLOSED*
The FRDC, Vancouver Fraser Port Authority, and New Westminster Museum & Archives will be celebrating BC Rivers Day with three free on-line workshops, delivered to three pre-booked school groups between Sept 21st-23rd. Topics covered will include the history of New Westminster, an in-depth look at the Port of Vancouver and the role it plays in BC's economy, and a closer look at the Fraser River's elusive White Sturgeon.
*Please note that our Rivers Day school programs are now fully booked. We apologize for the inconvenience!*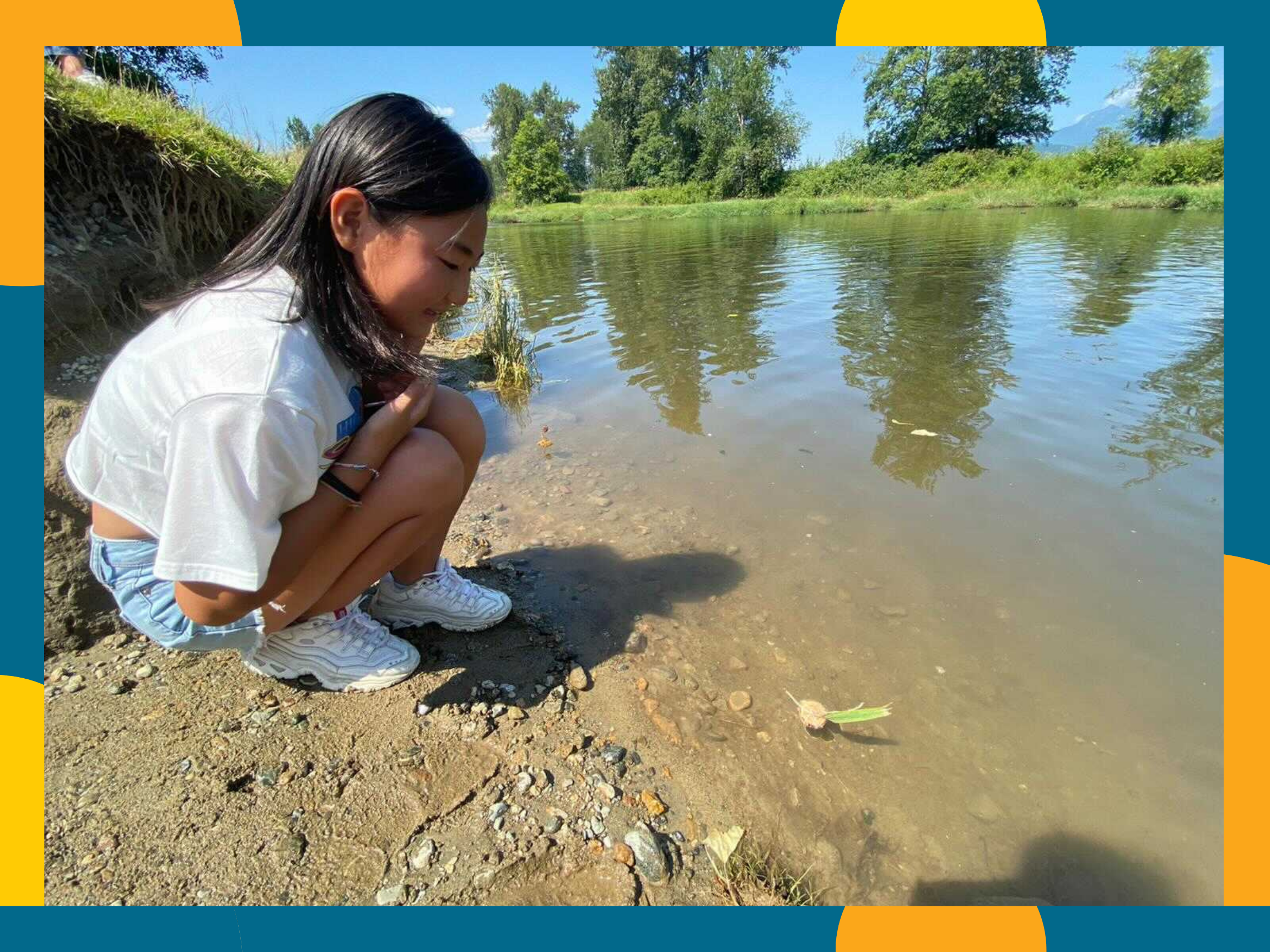 River Basin Explorer Day

– Sunday, September 26th – BOOKINGS ARE NOW CLOSED!
Join NatureKids BC's educator Dana Scanlan in Lower Hume Park for a fun and interactive family event all about salmon on Sunday, September 26th!
We'll play games and learn about how incredible salmon are – from their unique life cycles to their role in our BC ecosystem.
Free and open to all. Registration is required; Best-suited for kids aged 5-12.
Registration for this outdoor activity is now full – We apologize for the inconvenience!
Location: Lower Hume Park, New Westminster
Date: Sunday, September 26th
Time: 12:30pm – 1:30pm & 2:00pm – 3:00pm
Birds of the Fraser River
– Tuesday, September 28th, 7:00pm
Did you know that the Fraser River Estuary is an important home for millions of migratory and resident birds throughout the year? To discuss these amazing animals and why they're so important for the long-term health of the Fraser Watershed, we're delighted to welcome back ornithologist, author, filmmaker, and artist Dr. Rob Butler for an on-line presentation on Tuesday, September 28 at 7:00pm.
Dr. Butler will be focusing on migratory birds arriving in the Fraser Estuary for the winter months this fall. By the time of his presentation, many will have already arrived in the watershed! This is a great way to welcome our feathered friends and celebrate the marvelous biodiversity along the Fraser.
Dr. Butler will present for 20 minutes, give some examples of wintering birds in the Estuary, and then invite views to participate by their their own photos of the Fraser's birdlife for Rob to provide additional info on. If you're interested in participating, try to find examples of birds that you don't normally see to share with us on the 28th – you might have found a migratory species! Dr. Butler's presentation will be free of charge, although pre-registration via Eventbrite is required.
This event will take place on-line, via Zoom. Register for this free event HERE!
Family Fun Zone: presented by Loren Nancke!
(Saturday & Sunday, September 25th & 26th, 10AM – 4PM)
On September 25th and 26th, join us inside the Centre from 10:00 am – 4:00 pm for the return of our Family Fun Zone!
COVID-19 safety protocols will be in effect, including requiring all visitors to wear facemasks while inside the Centre. Furthermore, as per PHO mandates, we ask that all visitors over the age of 12 provide the following:
Valid government photo ID.
A BC Vaccine Card, OR
Other forms of proof of partial or full vaccination, such as an immunization record card from a clinic, pharmacy, or local health authority.
A provincially/territorially recognized vaccine record for guests visiting from outside BC.
ENGINEER A GREENER RIVER!
Tugboats, cargo ships, planes, trucks and trains all help us move people and things around the world, but they are all powered by fossil fuels. Burning fossil fuels creates greenhouse gases, which contribute to climate change. So, what else can we use to power these modes of transportation? In our engineering lab, you will use a variety of materials to build alternative motors to power boats and planes, and then test your designs! Follow simple instructions or invent your own!
DISCOVERY ZONE
Enter the Discovery Zone to find all kinds of exciting activities. Learn to tie knots, crack codes, or build a plant! Try your hand at the Fraser River Gold Toss! Learn about aquatic environments with our illustrated colouring sheets! And so much more!
Admission to the Discovery Centre will be free for this weekend, and all are welcome!
The FRDC would like to thank Loren Nancke CPA for sponsoring the Family Fun Zone.
Saturday, September 25th
With musical performances, exhibitor booths, and interactive activities, there's so much for you and your family to enjoy
down on the New West boardwalk on September 25th! Check out the program for the day's events and our featured performers below:
Featured Performers
(Saturday, September 25th)
As you walk along the quay, you can enjoy a variety of performers and artists from across the Lower Mainland, who will be sharing their talents throughout the day. They are sure to delight and inspire!
GinaLina (11:00am & 1:00pm)
Three-time JUNO nominated singer-songwriter, family musician, and children's author!
Celebrate World Rivers Day with 3x JUNO nominated and west coast singer-songwriter and award-winning children's author, Ginalina. All ages can sing and dance along with the band to music including Save the Mighty River, Dans la rivière, Swim Like a Salmon Fish, and It Takes a Village. Ginalina will be available for book signings and poster give-aways in the morning!
Facebook: @ginalinamusic
Instagram: @ginalinamusic
Traditional Japanese drumming group dedicated to inspiring Japanese-Canadians to explore their community and culture.
Taiko are a broad range of Japanese percussion drums seen today as a means of cultural celebration and expression. As the first Taiko group to form in Canada, Katari Taiko hopes to inspire other Asian Canadians to explore their community and culture! Katari is committed to aiding the revival and development of the Japanese Canadian community, and have supported both Japanese festivals as well as broader community issues, such as the peace movement and native land claims.
Instagram: @katariTaiko
Twitter: @katariTaiko
Beauty Shop Dolls (3:00pm)
A musical trio that combine lush vocals, retro costumes, and classic dance choreography.
Beauty Shop Dolls are a vintage vocal trio that have been entertaining a wide variety of audiences across the Lower Mainland since 2014. Performing classics from the roaring 1920s Great Gatsby era, the swinging 1940s dance halls, and boppin' 1950s radio hits, these ladies know how to woo any crowd into an old fashioned love affair!
Facebook: @BeautyShopDolls
Instagram: @BeautyShopDolls
Twitter: @BeautyShopDolls
Vancouver Circus School (throughout the day)
A New Westminster-based circus organization that offers classes and performances for all ages.
Family-owned and operated, the Vancouver Circus School (VCS) provides education and performance opportunities in circus arts for children, teens, adults, and seniors, regardless of race, gender, socioeconomics, or ability. The VCS will run drop-in workshops along the quay, and offer cotton-candy by donation.
Facebook: @VanCircusSchool
Instagram: @VanCircusSchool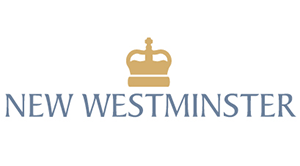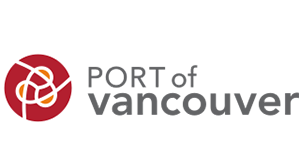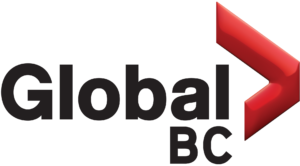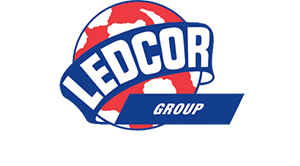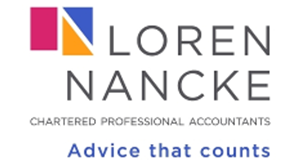 RiverFest 2021 is made possible by the generous support of the Vancouver Fraser Port Authority, the City of New Westminster, Global BC, Ledcor Group, and Loren Nancke CPA.