The FRDC is excited to announce the return of RiverFest for its 20th year!

Presented by the Global Container Terminals, RiverFest is a FREE family-friendly festival that takes place from Sept 20th to 25th!
To celebrate World Rivers Day and BC Rivers Day, the Discovery Centre is planning online workshops and a weekend of community spirit, talented performances, and family-friendly activities!
Please note that all in-person, indoor activities at the FRDC are facemask mandatory. We thank you for your understanding as we work to keep everyone safe. Click HERE to read our Visitor Code of Conduct.
September 20th to 25th
Online Events & Family Programs
During the week, you can look forward to engaging online and outdoor activities hosted by watershed-based community organizations.
More details coming soon!
Birds of the Fraser River                                            September 20th
Did you know that the Fraser River estuary is an important home for millions of migratory and resident birds? To discuss why these amazing animals are so important for the health of the Fraser watershed, we are delighted to welcome back ornithologist, author, filmmaker, and artist Dr. Rob Butler. Registration coming soon for this free Zoom presentation (donations appreciated).
Small Boat Rendezvous                                           September 24th
The Vancouver Wooden Boat Society will have an open house and wooden boat display on Saturday, September 24th at Sapperton Park. There will be a kid's boat building area and various hands-on demonstrations. 
Registration coming soon!
Guided Quayside Tours – Presented by Parkland                  September 24th & 25th
Join our river educators on September 24th & 25th as we take a stroll down the New West boardwalk along BC's longest river! The Fraser River is a busy place; learn about the biodiversity, commerce, and culture going on around us on our guided Quayside Walking Tour! Suitable for all ages.  
Registration coming soon!
Family Fun Zone! – presented by Loren Nancke                   

September 24th & 25th 
Join us at the Centre from 10:00am – 4:00pm for the Family Fun Zone! Activity stations will be located throughout the building and admission is free for this weekend.
More details coming soon!
River Basin Explorer Day!                                              September 25th
Head outside and discover the wonders of the Fraser Watershed on Sunday, September 25th! Together, we will find new ways to connect with our natural surroundings with activities and games!
More details coming soon!
Celebrate BC Rivers Day with Rivershed Society of BC!    September 25th
Sunday, September 25th will see the Rivershed Society of BC ending their canoe journey down the length of the Fraser River. Join us at the Paddlewheeler Riverboat dock to see their canoes off, then wander back to the FRDC to learn more about the rivershed with family friendly activities!
More details coming soon!
Saturday, September 24th
New West Boardwalk
With musical performances, exhibitor booths, and interactive activities, there's so much for you and your family to enjoy on September 24th!
Check out the program below for the day's events!
Outdoor Exhibitor Expo & Arts Council of New Westminster Market           
Soak up the sights as you stroll along the New Westminster Quay, where exhibitors will share their expertise and makers will showcase their exquisite skills and wares.
In addition, the New Westminster Museum and Archives will open the Samson V Museum for visitors to interact with maritime community members aboard the vessel!
Lucille Johnstone Workboat Parade – presented by Ledcor       

 
The Lucille Johnstone Workboat Parade makes its triumphant return! Find a good place to watch the water on Saturday afternoon as vessels from a variety of companies and organizations cruise by and are introduced by event staff. This is a great opportunity to learn about just a few of the 42,000 jobs that the Fraser supports!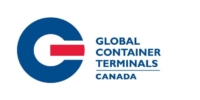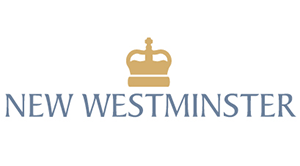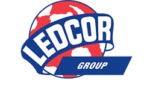 RiverFest 2022 is made possible by the generous support of Global Container Terminals, the City of New Westminster, Ledcor Group, Loren Nancke, Parkland, Global BC, and Rivershed Society of BC.