We're open Wed – Sat, 10:00am-4:00pm. Drop by and discover the Fraser River!
The Fraser River Discovery Centre's health and safety protocols are based on recommendations from the BC Health Authority.
Click HERE to read our Visitor Code of Conduct.
MASK POLICY
Please note that masks are required for all program participants. We are a small team of staff who interact with a high volume of daily visitors. Please help keep us safe by respecting our mask policy.
Super Saturdays is a monthly public program geared towards families. There are lots of activities that explore different features of the Fraser River, from its booming economy to its diverse ecosystem!
Previous programs include a deep dive into the Fraser's powerful tugboats, the secret lives of the river's 'ghostly' White sturgeon, and the opportunity to make your very own fishy friends using simple craft supplies! Check below to see upcoming events. We can't wait to connect with you!
May 28, 10AM – 4PM: Marvelous Migratory Birds!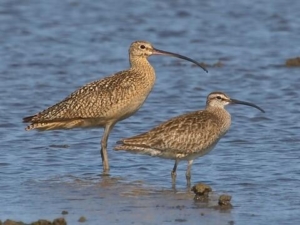 From gulls to sandpipers, eagles to plovers, many species of birds rely on the Fraser watershed as a source of food and shelter. Together they form a key part of the amazing biodiversity that exists along the mighty Fraser River.
Discover more about these birds and how they all survive in this month's Super Saturday!
Learn some of the names of the Estuary's bird species, the distances many of them have to fly each year, and how they are uniquely adapted for life along the Pacific Coast.
Discover how different birds prefer different types of food along the shoreline in our bird beak challenge.
COVID-19 safety protocols are in effect, and pre-registration is required.
Pre-registration includes paid admission to the Discovery Center. Pay online when you register and explore our galleries after the activity! No charge for Annual Members.
Book your visit here: https://form.jotform.com/202256435733251
—
WHEN: Saturday, May 28th from 10:00am – 4:00pm. Visitors may select a 30-minute time slot from a list of available options. Drop-ins are available but priority will be given to pre-booked groups.
WHERE: Fraser River Discovery Centre – 788 Quayside Drive, New Westminster
WHO: While everyone is welcome, this workshop is aimed at families with children aged six (6) – eleven (11).
COST: Includes admission to the Discovery Centre. Specific costs are listed below:
Family Ticket ($15.00 each) – for 2 adults and up to 3 children
Adult Ticket ($6.00) – Adult 19 and older
Senior Ticket ($5.00) – Senior 65 and older
Student Ticket ($5.00) – Student ID required
Child ticket ($3.00) – children aged 3-12
Children 2 and under register for free.
COVID-19 Safety:
While visiting the Centre, please follow physical distancing rules wherever possible.
Caretakers are asked to remain with their children for the duration of their visit.
Masks are required for all visitors aged five (5) and older.